A New Link to Fire Safety
GEZE UK is launching a new product which links control units for smoke and heat extraction providing a cost-effective and easy-to-install solution that boosts fire safety.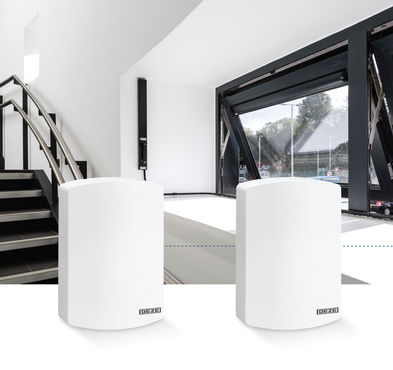 THZ Link
The THZ Link offers customers more choice and works by connecting control units for vents or zones around a building, providing a modular solution that can be extended to link growing numbers of control units which can be added when required. Fully tested to VdS 2581 and VdS 2593, the THZ Link also complies with EN 12101 Part 9 and Part 10 and provides complete flexibility for use in both new developments and older buildings.
One of the main advantages of THZ Link, is that it doesn't interfere with the building's fire strategy - the solution makes it possible to have windows that can be used for both fire management and still be opened for natural ventilation.
Another key benefit of the THZ Link, is that cabling can be kept to a minimum. As each control panel is linked rather than wired direct to a central control panel, the system helps reduce costs, minimising the amount of cabling required and reducing installation time. It can be used as a stand-alone control unit with GEZE smoke detectors local to each fire and smoke zone or interfaced within a fire alarm panel.
The THZ Link has been thoroughly test to comply with British Standards 9999 and 9991 which provide guidance on the design, management and ongoing use of fire safety measures in residential buildings. It is fitted with a 'lock-out' feature, meaning that once a fire alarm is triggered, no subsequent activations can be applied, allowing efforts to be concentrated on where the fire started.
The system can operate louvred window systems, has a battery back-up that lasts up to 72 hours and can be applied within rooms and on stairwells.