Helping Healthcare to heal
GEZE has launched 'Helping Healthcare to Heal' an initiative created to recognise that putting patients at the centre of hospital, clinic and doctors' surgery building design can help in the process of healing and recovery. Equipment and materials specified and installed within the building can actively contribute to and promote well-being.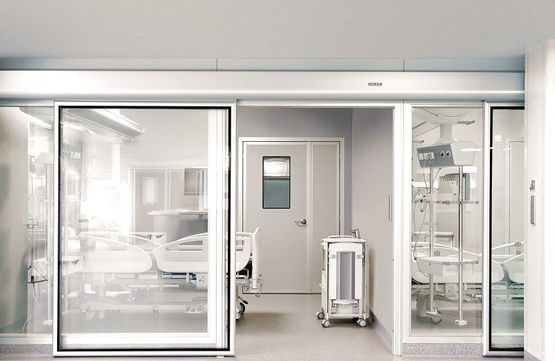 Building design can help in the process of healing and recovery.
In creating the initiative GEZE looked at addressing areas that encourage recovery and provide patient comfort:
Prevent environmental stresses such as noise from slamming doors or lack of privacy without creating barriers.
Enable patients and residents to be as close to nature as possible through outdoor views, sufficient sunlight and fresh air.
Give patients and residents a feeling of control by being offered opportunities to access outside spaces and move around safely and contact free, not feeling imprisoned but protected in the building.
There is more information available on the GEZE UK website or alternatively GEZE have produced a comprehensive brochure for the healthcare industry that looks at providing solutions for the hygiene, safety and well-being of not only patients but employees as well. It reviews each area of a healthcare building in detail identifying the issues of each, whether it is comfort, safety, hygiene, attractive design, sustainability, accessibility or fire safety and provides advice on overcoming them.
GEZE solutions to improve hygiene measures
To the brochure of the healthcare sector (0 )
The COVID-19 pandemic has brought an intense focus on all aspects of healthcare in the UK and as we look ahead it's likely that its impact will continue for some sometime with long lasting changes to the building design of hospital and healthcare facilities. At GEZE we support clients and architects as they consider these design implications in new construction and refurbishments to existing buildings.
Andy Howland, sales and marketing director, GEZE UK
For more information about GEZE UK's comprehensive range of automatic and manual door closers call 01543 443000 or visit www.geze.co.uk