New National Sales Manager for GEZE UK
Andy Iredale is the new man in charge of opening doors for GEZE UK having been promoted to the role of national sales manager for automatics. Andy, who was previously sales manager for the North of England, now leads the team of which he was once part – GEZE UK's area sales managers who provide design and commercial advice on GEZE automatic door systems.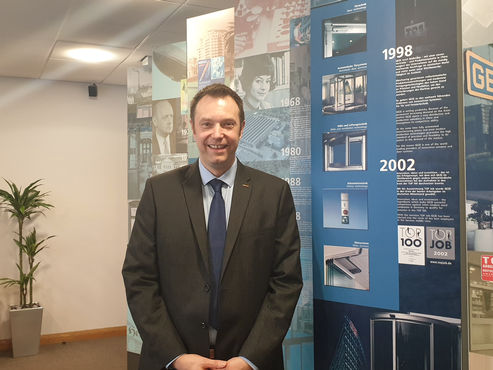 Andy Iredale
He will lead on the sales promotion of new and innovative GEZE automatic door solutions, develop and maintain relationships with key customers across the country and advise them on the best range of products for their needs – from modest automatic doors to complex requirements for major developments. Andy has significant experience in the commercial door sector across a variety of disciplines - from service and project management, through to sales - spanning an impressive 24 years – the last four of which have been with GEZE UK.
Among his notable achievements is the work that that he carried out for the company in the North of England and the completion of an ACAS management development programme.
I am very proud to have been selected to lead the Automatics Sales Team of which I have been a part for more than four years. There are exciting times ahead for GEZE UK with the launch of some great new products.
Andy Iredale, National Sales Manager for GEZE UK
"The entire team has been busy working towards and achieving the ISO 45001 in occupational health and safety management which will further our commitment to health, safety and quality management within the business and the wider market."
Andy Howland, sales and marketing director for GEZE UK, said that Andy had a proven track record with the company and would use his knowledge and understanding of GEZE products to recommend dynamic and integrated solutions for key customers.
In leading the automatic sales team, Andy will, no doubt, share his passion for developing ideal customer solutions and encourage his team to do the same and to deliver excellent service.
Andy Howland, sales and marketing director for GEZE UK
Press information
For editorial queries:
Phone: +44 - 1543 443 015
E-Mail: info.uk@geze.com