Welcome back, Matt
GEZE UK is delighted to welcome back Matt Gregory as Specification Manager for the north. Matt will be responsible for assisting architects and specifiers with compliant solutions for all products in the GEZE range which includes automatic doors, window technology and manual overhead door controls.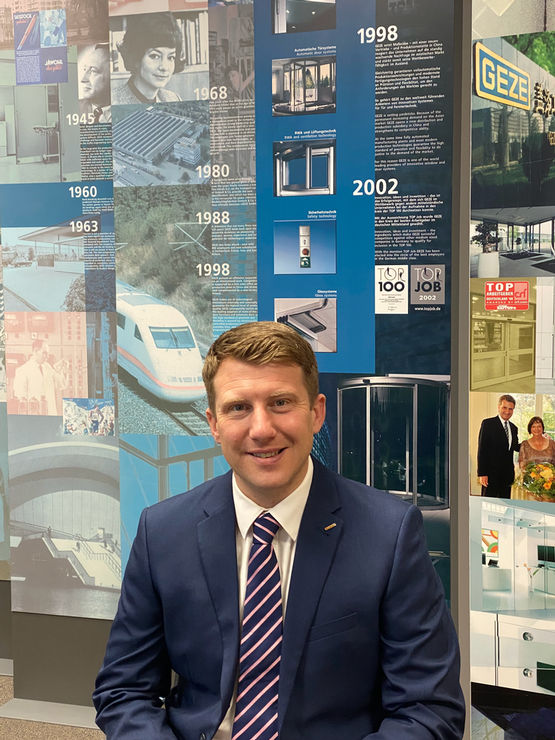 In addition, he will produce detailed and risk assessed NBS specifications which are supported with BIM objects and present GEZE' s RIBA approved CPD to help architects and specifiers expand their knowledge. Matt first joined GEZE in 2017 and after a spell outside the industry he returns to the company bringing with him extensive knowledge of entrance systems and automatic doors from his time as Automatic and Industrial door engineer and previous sales management experience.
I am pleased to be back working with GEZE and their respected and varied product range, they have a strong brand and excellent reputation in the door industry. I look forward to working closely with architects and specifiers, creating strong collaborations with them and providing a quality service.
Matt Gregory as Specification Manager, GEZE UK
Richard Richardson-Derry, National Specification Manager added: 'It's great to be working with Matt again, he brings enthusiasm and extensive experience to the team. He will be an important part of the company's continued growth.'