Tools & resources
The digital tool box - tools by GEZE
With the help of our tools, we support you at all stages of a project from planning through to implementation and including daily operation. Learn conveniently and easily about our products, plan and calculate doors with the Powerturn door calculator or design complex building projects with BIM objects. We can also provide you with useful tools for commissioning or maintaining GEZE products.
Tools
Helpful tools for your projects
In addition to personal consultation, we support you with the GEZE tools right from the planning stage directly at the workplace, but also during the installation of our solutions. With GEZE Tools you can make your projects more efficient and look forward to a relaxed implementation of your project. We support you in your daily work with important information, configuration tools and special products. For example, doors and windows can be planned online.
The GEZE customer portal
There are many ways to support you with your daily work in our customer portal. You can configure solutions, order products, view the availability of products, and find out information about product returns or ordering replacement parts. Our investment forecast is also helpful. If you still do not have a login for our customer portal, please get in touch with your personal contact partner or write us an email.
Downloads
Important downloads for your projects
GEZEconnects
Simplify the setup of automatic door systems. By downloading our software, you can create a wireless connection between a PC and the automatic door systems provided by GEZE. All settings for the door system are made and saved using our intuitive interface. Additionally, the diagnostic functions show you the most important functional parameters of the door system in real-time.
GEZEthermic
GEZEthermic calculates the heat transfer coefficients, so-called U-values, for GEZE sliding doors with reference to EN ISO 10077-1:2006-09. You can apply the U-values determined through this feature in your energy balance calculation.
LogiKal data package
When planning, calculating, constructing and ordering façades, you can make use of GEZE product data from Orgadata, BMEcat and Datanorm. At the click of a mouse, the technical details of GEZE products can be included as package solutions in calculations and planning and also integrated in further manufacturing processes. Special demands can also be met easily. Even complex systems can be planned and produced simply without posing any technical difficulties.
Request your GEZE data package from Orgadata or get in contact with us:
Services
More services for you
We can help you in all stages of a project with the GEZE service tools: get to know the GEZE products as part of our training courses, and order them directly via our online service order form. The Declarations of performance for our products will give you an overview.
More technical know-how through GEZE training courses
Our training centre offers a comprehensive qualification programme for GEZE products. Here you can obtain certificates of competence for the commissioning of GEZE products, and attend seminars on standards and guidelines from our training and lecture programme. That way, you'll always be up to date.
As well as our product training courses, which are mainly aimed at installation engineers, we offer separate events for architects and planners. We provide information here about door automation, door technology and safety technology, and work on solutions together for complex door requirements.
We are also happy to put together an individual training course offer for you.
The new EU Construction Product Regulation
Declaration of performance as a new product reference document
The new EU Construction Product Regulation (BauPV) came into force on 1 July 2013. It has a legislative character and will replace the previous Construction Products Council Directive (BPR). The BauPV only affects products for which harmonised European product standards are in place. This affects:
GEZE door closers - hEN: EN 1154, EN 1155, EN 1158
GEZE IGG swing doors - hEN: EN 14351
GEZE safety technology - hEN: EN 179, EN 1125
GEZE NRWG - hEN: EN 12101-2
The most important new regulation concerns the manufacturer's Declaration of performance. It replaces the Declaration of conformity applicable up to now, and describes the specific and demonstrable performance characteristics of a product. The CE mark obligations have also been extended.
GO TO THE DECLARATIONS OF PERFORMANCE
Request our services online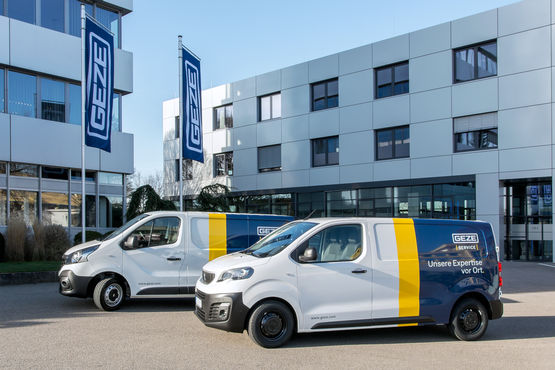 © GEZE GmbH
GEZE offers you the option to request our services safely and comfortably online. Please complete the online form carefully. After we receive your submission, you will receive an immediate confirmation of receipt. If there are no further questions, the order will be forwarded to our service technicians for execution.
Should you have any urgent enquiries outside normal working hours, the GEZE 24-hour service hotline is available for you on: +44-8456-777-781
BIM objects
Integrated planning of buildings with GEZE BIM objects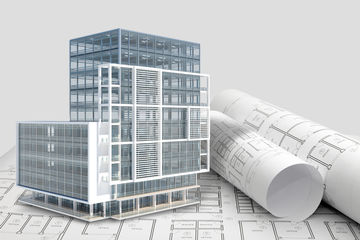 Download BIM objects free of charge
Available for ArchiCAD, Autodesk Revit, Nemetschek Allplan
Plug-in for interfacing with the door configuration tool
When using ArchiCAD, Revit or Allplan, you can load and configure the BIM object from GEZE in your CAD software. BIM offers additional benefits in addition to building visualisations, which are of particular interest in the planning and construction phase. The GEZE BIM objects contain information that can be evaluated to provide you with easy-to-plan maintenance processes with transparent costs.
Videos
Dive into the exciting world of GEZE
Go to our GEZE YouTube channel to find extensive information about the GEZE product world in a convenient video format. As well as presentations of GEZE solutions, we also have installation and assembly videos available for you. These will give you all the support you need when working with GEZE products.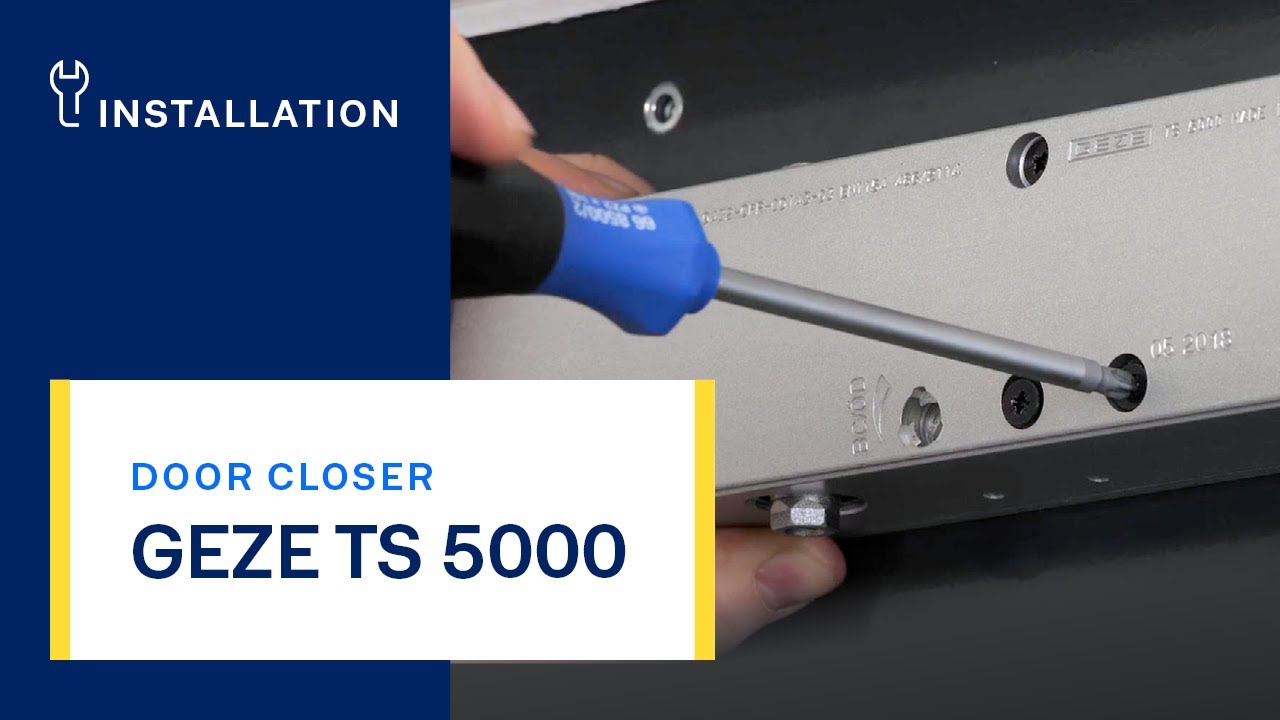 GEZE TS 5000 door closer
In the following video, we demonstrate the fast and simple installation of the GEZE TS 5000 door closer.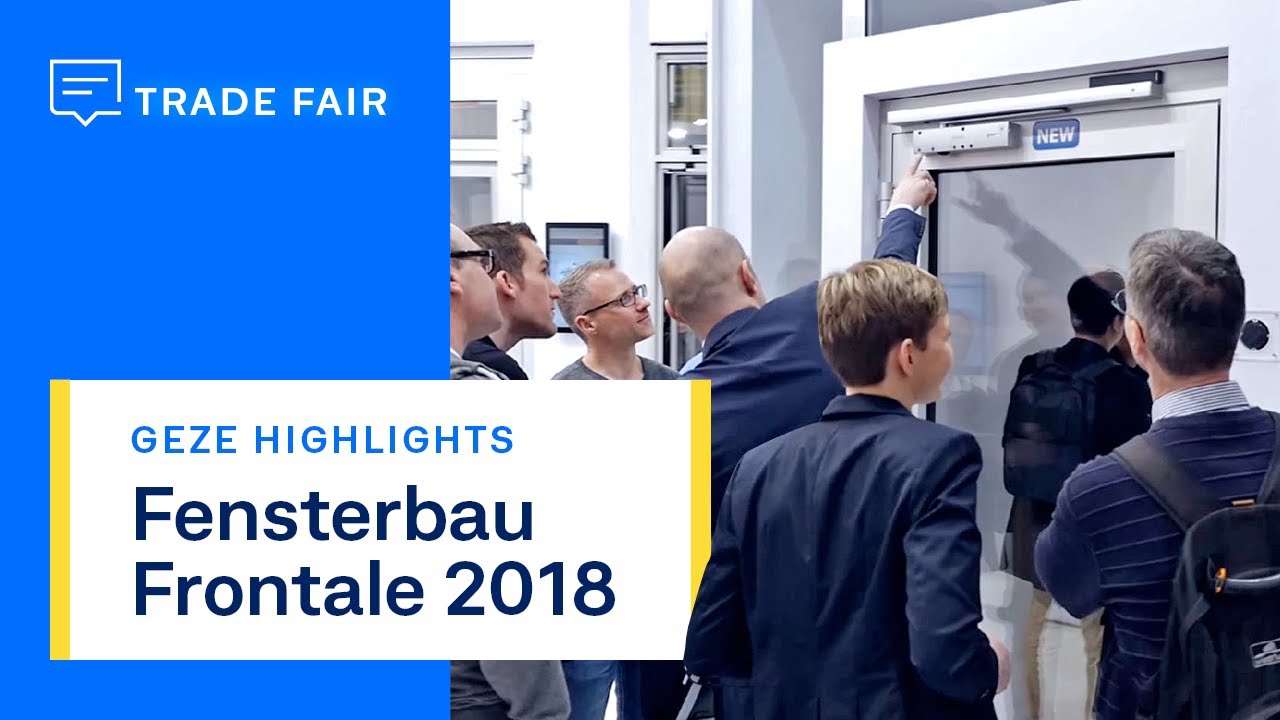 GEZE at FENSTERBAU FRONTALE 2018
Discover our products such as the GEZE Powerdrive hermetic sliding door system at the leading world trade fair for windows, doors and façades in Nuremberg.