Apprenticeship at GEZE: a leap into the future
At GEZE, innovation and perspectives on a liveable future play a vital role. This requires smart, creative people putting their heads together and working with us towards our goal of creating liveable buildings. That's why we're particularly pleased to be welcoming 16 new apprentices at GEZE this year.
Let's get started! The beginning of a GEZE apprenticeship
In September, 16 apprentices will begin their professional future at GEZE in areas such as information technology, industrial mechanics, mechatronics as well as machine and equipment operation.
Why did they choose to start their apprenticeship at GEZE? There are some good reasons for doing so:
"I definitely wanted to do something technical and I discovered GEZE at an information session. I looked into the company a bit more and found it quite interesting", says a prospective mechatronics technician on the first day of his apprenticeship at GEZE.
"GEZE is a reliable employer that does exactly the kind of work I'm interested in", attests another apprentice.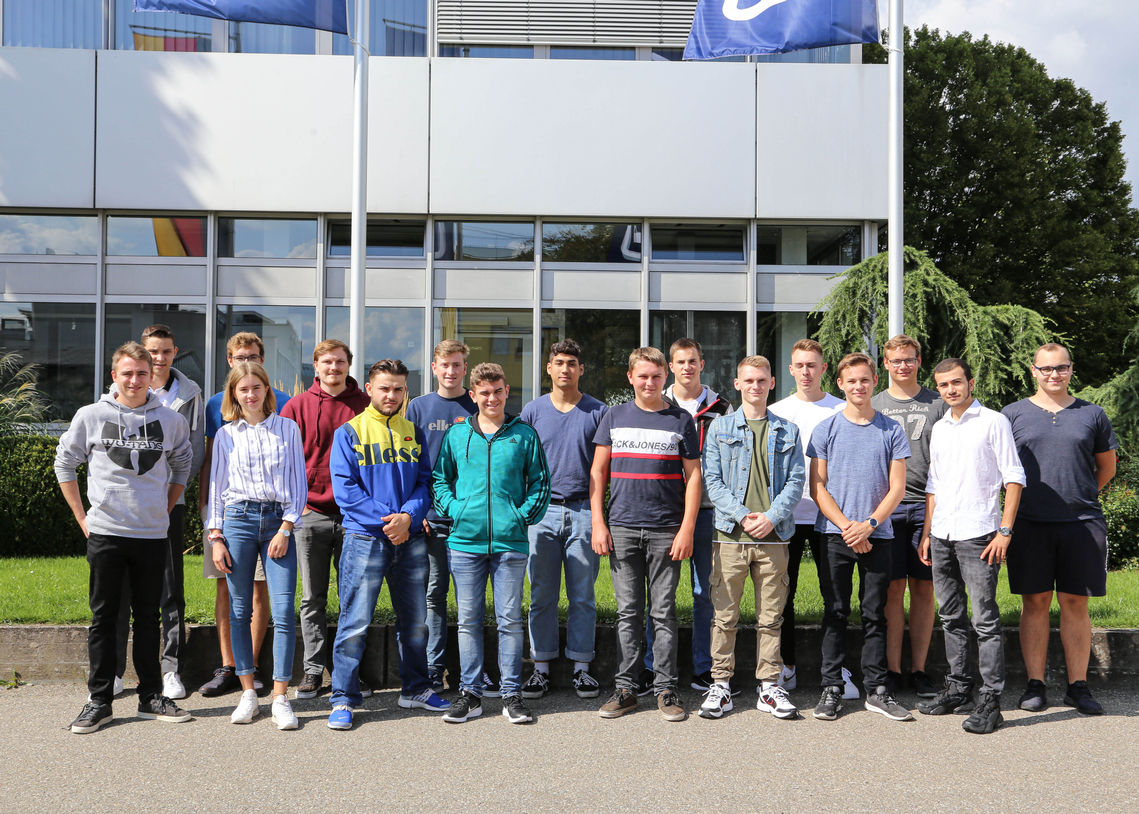 Dual training at GEZE offers many advantages:
High degree of practical orientation: 70% of the apprenticeship period is spent in the plant
A diversified apprenticeship plan with plenty of teamwork and exciting projects
Support from trained instructors and apprenticeship mentors (apprentices in their 2nd or 3rd year)
Targeted support for core competencies and specialist skills as well as individual abilities
Many training opportunities and free afternoons for studying
Modern workplaces and media equipment in flexible spaces
International exchanges with our 32 global subsidiaries
Vocational training completed after a minimum of 2 and maximum of 3 years
And the best thing is that we generally make it possible for our apprentices to join the workforce directly.
What our new apprentices are saying at the start of their apprenticeship:
"My first impressions are very positive, since I've already been able to meet many of my co-workers, and there's a good feeling between apprentices and teachers."
"Very positive! Many things have been explained to us and all of our questions were addressed. I am looking forward to good experiences working together, enjoying the work and receiving a good educational apprenticeship."
It only remains for us to say: welcome to GEZE!
Positive outlook for apprentices
Long-term perspectives are important for maintaining a high degree of motivation and the ability to innovate. That is why we offer our apprentices prospects for development and future employment. This means that our apprentices can expect secure employment in a work environment that is characterised by openness, flexible working times, modern workspaces and good opportunities for advancement, since the number of employees has risen steadily at GEZE, even in an economic climate that has at times been challenging. Worldwide, we employ over 3,200 people. In addition to job security, this means that our new apprentices have the prospect of many new colleagues around the world.
Individual training opportunities following entry into the profession
The apprenticeship has come to a successful end and the apprentice joins the profession – then what? Once they finish their apprenticeship, a professional development programme offers interested employees the opportunity to acquire additional advancement or professional qualifications, including:
Specialist
Master craftsman
Technician
Bachelor
Master
It goes without saying that we support and encourage our employees in their individual professional development. For example, we cover a share of the cost for professional training activities or make it possible for our employees to obtain personal training through the option to request training leave or unpaid leave for these purposes, or to reduce working hours.
If you like the sound of that, learn more about how we work at GEZE here:
GEZE has been awarded the Top Employer Seal of Quality and the Top Job Seal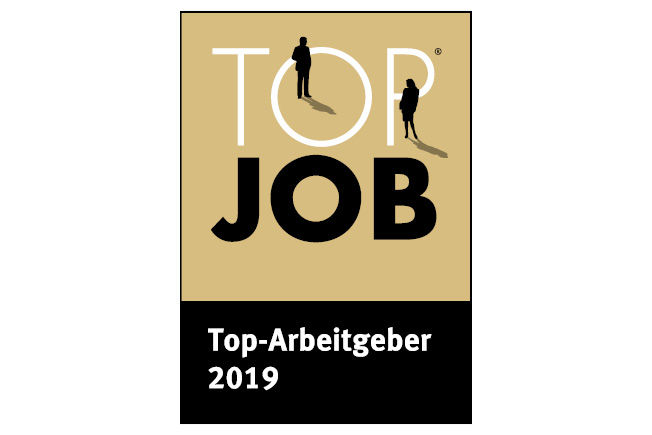 GEZE has been recognised as a 2019 Top Employer with the Top Job Seal
The Centre for Employee Attractiveness – zeag GmbH – awards the "Top Job" quality seal to honour companies that are committed to a healthy workplace culture. This is reflected, for example, in the quality of the company's leadership work and a high degree of job satisfaction among the workforce – and we were able to win over the judges in both these areas.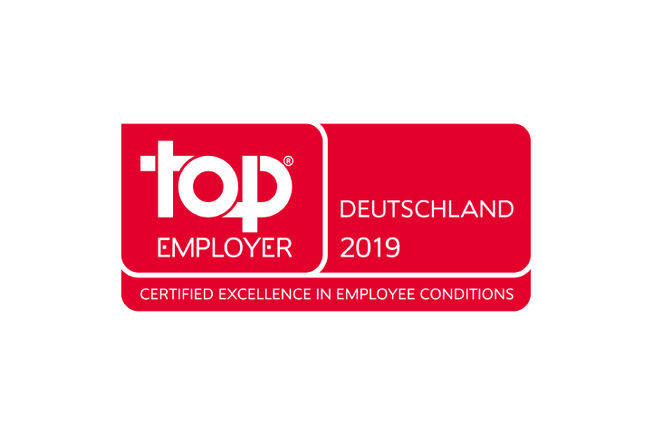 [Translate to English:] Top Employer: GEZE
The international Top Employers Institute analyses leading global employers who offer excellent conditions for employees, promote talent in all areas of the company and continuously develop their employee orientation. The Top Employer Germany seal certifies only those companies that have proven that they meet the highest standards in their personnel management and strategy. The comprehensive written and verbal audit covers a total of ten areas. To guarantee objectivity, all the results are additionally checked by a major audit firm.