Get up to date with GEZE's latest product guide
GEZE UK, has updated its Product Guide and Price List to help architects, architectural ironmongers and specifiers choose the most effective product for their needs. The detailed, illustrated technical guide provides specifiers with essential information about GEZE's extensive range of door closers, window control systems, sliding door fittings, glass door fittings, and smoke and heat extraction systems.

Our product range at a glance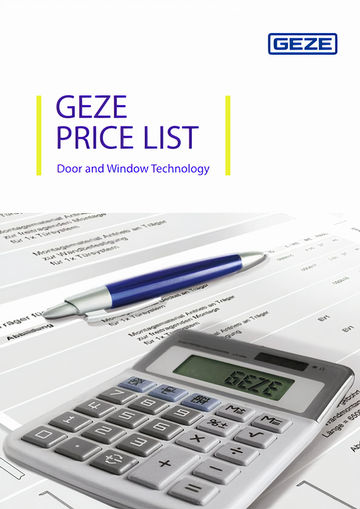 Product Guide and Price List high Res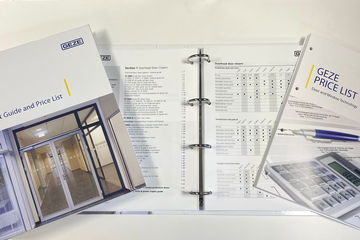 GEZE UK Product Overview and price list with important information about the range of door and window controls
Created to be completely user-friendly, the guide is divided into five easy to use sections so that the comprehensive range of products can be found quickly and efficiently, whilst also providing users with a handy reference guide to the applications of all GEZE products. It includes technical drawings, application descriptions and finishes as well as glass preparation information and technical information on a wide variety of solutions for toughened glass.
The Product Guide is available electronically or as hard copy.
Order the new product guide
The industry is constantly changing, new guidelines and legislation are introduced regularly and GEZE continually innovates to ensure that our products remain at the forefront of technological innovations. With this in mind, we publish our comprehensive Product Guide each year so that specifiers have all the information they could need in an easy to use format.
Andy Howland, Sales and Marketing Director of GEZE UK