Pedestrian traffic control system - a perfect match for automatic doors
A pedestrian traffic control system that complements automatic doors has been introduced by GEZE UK providing both safety and security.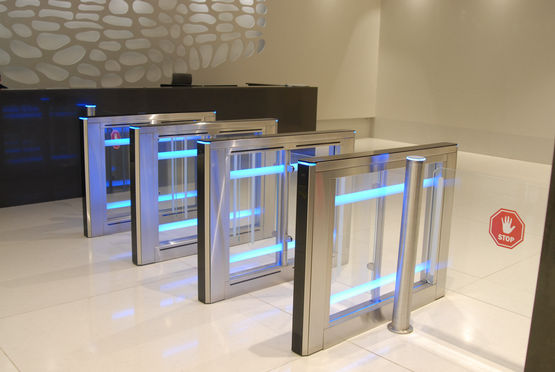 PACE, Pedestrian Access Control Equipment by GEZE UK
PACE, Pedestrian Access Control Equipment is a range of speed lanes and turnstiles that offer an efficient control of pedestrians in and out of buildings. More cost effective than manual checks and providing round the clock control in buildings that are operational 24 hours a day, they are ideal for controlling access to any part of a building that requires it, as well as the entrance. From the simplest, easy to install tripod system for buildings such as leisure centres to the most stylish, highly sophisticated security with anti-tailgating sensors designed for the most demanding government buildings or banking institutes.
The PACE range can be tailored to the needs of any specification, there is a choice of control devices - push button, card reader - or single or bi-directional use, and different lane widths. To complement the design or match automatic doors different finishes can be specified – brushed stainless steel, polished stainless steel, or RAL powder coating.
Together GEZE automatic doors and the PACE range of access control enables specifiers to specify the complete package to control the flow of people in and around a building ensuring safety and security at all times for those using the building.
Andy Howland, Sales and Marketing Director for GEZE UK