Topics
Smart Buildings – Networked buildings with a future
Modern buildings should be safe and comfortable to use and control and consume as little energy as possible. These demands can be met with automation and intelligent networking of the technical equipment. Building networking is the largest growth market in the construction industry.
Buildings become safer, more comfortable and more energy-efficient
What constitutes a 'smart' building? Simply putting in a lot of 'smart' electronics for technical operation isn't really enough. A building becomes truly intelligent only when all components work together in a coordinated way – across all manufacturers, centrally and easily operated. In fact, this applies to all product groups: lighting, heating, air conditioning, shading, ventilation and safety technology as well as door and window technology.
Thanks to their automated, networked building technology, Smart Buildings adapt dynamically both to the environment and to user behaviour. This makes them safer, more comfortable and more energy-efficient.
Communication via networks in Smart Building
The technical systems interact via modern electronic network communication. The programme for companies with respect to technical building equipment and building automation provides customers with both proprietary (manufacturer's own) as well as open systems. Open systems (e.g. BACnet, KNX, LON, SMI, DALI) are supported by many manufacturers: their components are thus 'interoperable' and can communicate with each other in a system.
What is 'Smart Building'?
Smart Building describes the automation and central operation of the technical equipment of functional buildings such as office buildings, airports, shopping centres or production halls. Core topics are the safety of the building – e.g. by fire alarm technology or dynamic escape route planning – as well as the energetic optimisation of the building operation, which saves operating costs on a large scale.
The electrical industry supplies Smart Buildings with numerous innovative products and solutions that have already been tested and are common in new buildings. The field of energy efficiency in particular has already achieved great success: energy consumption in an office building can now be reduced by up to 30% through automation. (Source: ZVEI, Zentralverband Elektrotechnik- und Elektronikindustrie e.V., Frankfurt, 2018)
Doors and windows also play their part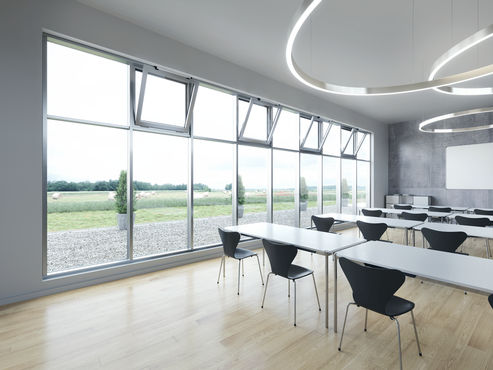 Smart ventilation: GEZE window drives, integrated in a KNX building system
Doors and windows are now also multifunctional, intelligent and networked. Because they have to fulfil many different functions: ensure accessibility, provide natural ventilation and ward off burglars. In addition, in the event of fire or panic, they must open escape and rescue routes, at the same time permit controlled access, ensure smoke and heat extraction and protect against fire.
GEZE offers KNX and BACnet interface modules as well as a building automation system for the integration of GEZE products in networking solutions. It allows automated GEZE products from the fields of door, window and safety technology to be monitored precisely and operated reliably. This enables the complete 'intelligence' of the products to be integrated into the building network: for example, setting the opening width of a door or opening and closing a window depending on the outside temperature in conjunction with temperature sensors and heating systems.
Go to GEZE networking solutions
GEZE IQ box KNX – The specialist for natural ventilation
The GEZE IQ box KNX interface module is particularly suitable for implementing flexible solutions for natural ventilation in smaller buildings. The IQ box KNX enables the direct integration of the window drives of the GEZE IQ windowdrive series into KNX building systems. This facilitates dialogue with other KNX-capable components, such as push buttons and sensors. The IQ box KNX is easy to install, can be flexibly adapted to building use and can be combined with the entire KNX product world.
In schools, for example, building automation with the GEZE IQ box KNX ensures better air quality and energy efficiency through controlled, automatic ventilation. In the event of air deterioration during lessons, the windows open automatically (and close again). Night-time back cooling in summer ensures that the classrooms are cool in the morning. A sensor measures the inside and outside temperature and opens the windows at night when the outside temperature is cooler and closes them again automatically when the temperature is reached.
GEZE IQ box KNX product features
open windows to any desired position (in %)
reliable status report from any automated window (window open/closed/% of opening or drive state such as, e.g. malfunctions)
integrated ventilation functions turn the IQ box KNX into a small ventilation centre (time ventilation, gap ventilation, automatic closing and locking in the event of rain or wind alarm, with activated air conditioning)
dialogue with other KNX-capable components such as push buttons and sensors
Smart Building and Smart Home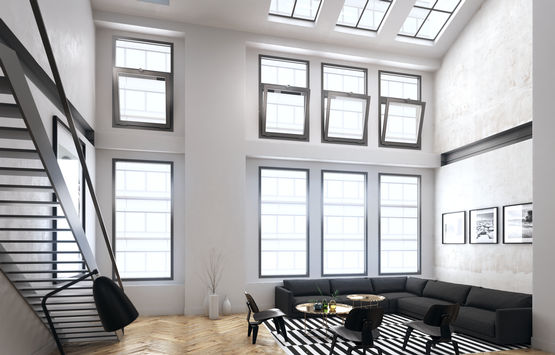 Smart home technologies are a growing market. © Exorbitart / GEZE GmbH
Smart Building Systems are not only used in office and industry buildings, hotels or hospitals, however. There is also growing interest in automation technology for homes. 'Smart Homes' are those where the power supply and consumption controls are networked with household devices and lighting.
Home networks with entertainment electronics, monitoring and safety systems, blinds, window and door closer systems can also be connected. These functions can be adapted to the individual needs of users and therefore ensure increased comfort. They also help to save costs and to save on resources.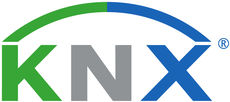 KNX was developed as the 'European Installation Bus', EIB for short, by the electrical installation industry in the early 1990s. It is an open, decentralised bus system for building control. All devices use the same transmission method and exchange data via a common bus line. KNX is assigned to the field and automation level and also provides basic functions at the management level. More than 400 manufacturers worldwide offer KNX products for functional and private construction. Interoperability is ensured by mandatory third-party testing. Anything is possible - from a small ventilation solution for one room to building solutions with up to 50,000 KNX devices.
GEZE BACnet interface module
With the GEZE interface module, GEZE networks products from the areas of door systems, emergency exit protection, window technology and RWA (smoke and heat extraction) as well as safety technology in buildings. The smart module is suitable for fast, simple and standardised integration into networking solutions with BACnet. The interface module enables the central visualisation and control of all automatic door systems via the building management system.
BACnet solutions for multifunctional door systems: During the day a barrier-free automatic door – during the night a secure emergency exit. The TZ 320 door control unit controls and monitors automatic products such as the Powerturn swing door drive and enables integration into the building management system via the interface module, thus enabling the door system to be controlled centrally via BACnet. If necessary, a different mode of operation can be quickly set and the door can be monitored remotely – including the receipt of possible fault reports.
GEZE interface module product features
The new interface module allows GEZE products in the fields of automatic door systems, window technology and RWA (smoke and heat extraction) as well as safety technology to be integrated into buildings via the BACnet communication standard.
Central monitoring and control of the statuses of all doors in the building management software
Visualisation and operation of various modes of operation
Display options for alarms, early detection and wireless window control option
For use in office and administrative buildings, passageways, shopping centres and public institutions
Release via building management system: Automatic activation of the electrical lock and swing door drive
Immediate detection of abuse, incorrect operation, unauthorised access or manipulation of RWS-secured doors
Motor lock control via building management: Control of the various operating modes
Use of the RWA system for ventilation, depending on climatic conditions or time functions
Automatic night-time back cooling of rooms according to parameters prescribed by the building management system
Automatic window closure in the event of rain
Use for daily ventilation taking the weather conditions into account
Presence-dependent ventilation of room or stairways

BACnet (Building Automation and Control Networks) is a high-order protocol for building automation. It is developed under the auspices of ASHRAE (American Society of Heating, Refrigerating and Air-Conditioning Engineers) to create a manufacturer-independent communication protocol for intelligent components and systems in building automation. The protocol has been documented in ISO 16484 Part 5 since 2003.
BACnet allows devices from various manufacturers to exchange information with each other without incurring license fees for special data transmission hardware. BACnet is mainly used for building automation in functional buildings. Since BACnet is mainly used at the management and automation level, this system does not need its own transmission technology, but is based on existing technologies. The Ethernet or MS/TP transmission medium is usually used here.
The next generation of networking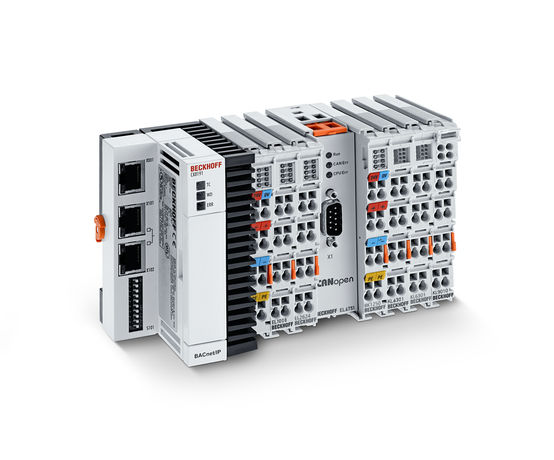 © GEZE GmbH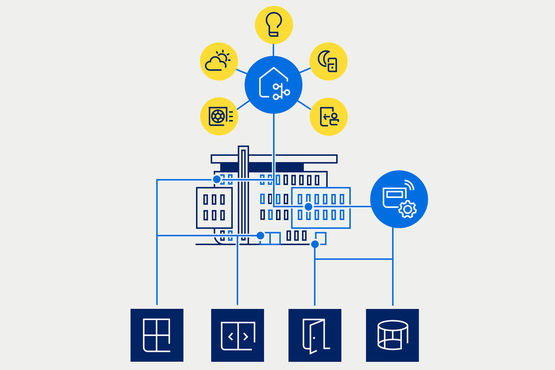 GEZE window and door drives can be integrated into a building automation system via open interfaces © GEZE GmbH
With myGEZE Control, we bridge the gap in building automation with a smart solution for networking door, window and safety systems. The myGEZE Control connectivity platform with modular software and open interfaces heralds completely new approaches to building automation for planners and operators everywhere.
For greater efficiency, safety and comfort
For dynamic safety and fire protection concepts, intelligent smoke and heat extraction and the targeted release of escape routes
For more networking options
The central device is a standard control unit (PLC). The hardware components consist of an embedded PC control system that has a certified BACnet communication interface. myGEZE Control can be integrated into building management system, danger management and CAFM systems from any manufacturer. In addition, stand-alone visualisation solutions for GEZE product systems are made possible by the myGEZE Visu software option. The advantages of the new platform: Automated processes and central monitoring make the system easier, more comfortable and safer to use – while also enabling energy-efficient operation of the entire building. So you have complete control!
myGEZE Control at a glance
– Efficient and safe building automation system for GEZE products
– Up to 200 GEZE products can be connected, depending on the hardware configuration
– Secure data exchange via the BACnet and KNX communication standard
– BTL certified in accordance with BACnet standard ISO 164845
– High-performance hardware for installation in control cabinets (top hat rail mounting)
– BACnet device profile BACnet Building Controller B-BC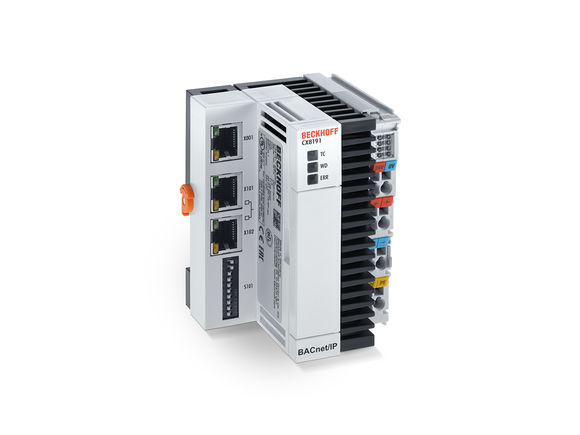 myGEZE Control basic device
Powerful embedded PC for top hat rail mounting with integrated BACnet communication. © GEZE GmbH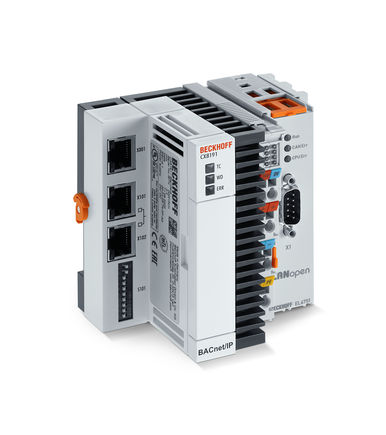 myGEZE Control with GEZE CAN bus
Controller system for smaller applications for connecting GEZE CAN products via several bus lines. © GEZE GmbH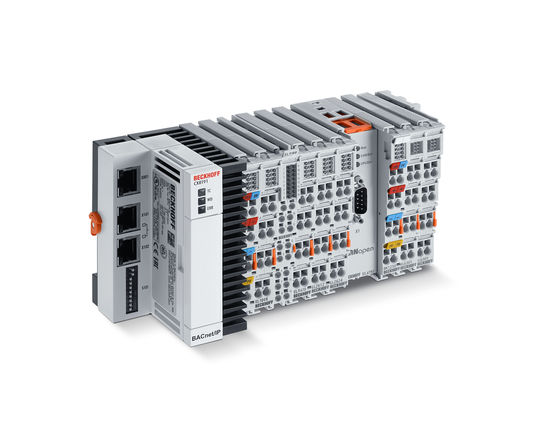 myGEZE Control as maximum system expansion with GEZE CAN-Bus, I/O technology and KNX 
Controller system for connecting all GEZE products and third-party products. © GEZE GmbH
Smart planning
myGEZE Control​​​​​​​ simplifies the integration of door, window and safety technology for you as planners and specialists in technical building equipment. More building automation functions can be included. GEZE standardised networking components and customised project support ensure planning reliability. myGEZE Control is an attractive solution for manufacturers of building management systems and system integrators.
Benefits of myGEZE Control
Planning certainty
Expansion of the portfolio
Extended functionality
GEZE provides support when determining individual needs in line with your applications.
Smooth and interdisciplinary action
The BACnet open communication protocol enables smooth and interdisciplinary operations. The myGEZE Control networking solution integrates the areas of door, window and safety technology into all areas of a building management system. Because of this, automated processes in the building and central monitoring make using the property more convenient and safer.
Benefits of myGEZE Control
Efficiency in the building phase
Rapid response in the event of failure
Flexibility in the event of changes to plans

GEZE supports you in your planning, installation and commissioning
Planning:
Project planning for your myGEZE Control solution
Preparation of all necessary documents (cable and wiring plans, EDE files, etc.)
Configuration of necessary components
Installation:
Connection of components and hardware
Product networking
Connection to the building management system
Commissioning:
myGEZE Control configuration
Customisation of your operating interface
Ensuring proper operation
Smart operation
myGEZE Control unit enables the operators of a building to make significant financial savings while at the same time improving the safety of the building and the people inside it. We create standardised BACnet project developments that can be used independent of the service provider or building management product used. This makes it possible to implement them in building management, danger management and CAFM systems from any manufacturer. GEZE supports you through all phases of the building life cycle, starting with early planning to comprehensive project management and commissioning, as well as maintenance and support in building operations.
Benefits of myGEZE Control
Comfort
Safety
Efficiency in building operation
Benefits for the operator:
monitoring provides ongoing transparency in building operations
derive valuable information from the data generated to promote efficient building operation
emergency exit system monitoring tracks the status at all times, increasing safety through immediate intervention
location-independent operation of automatic doors provides additional comfort and increases efficiency
GEZE also takes over:
maintenance and updates of hardware and software components from a single source
ongoing optimisation in building operation